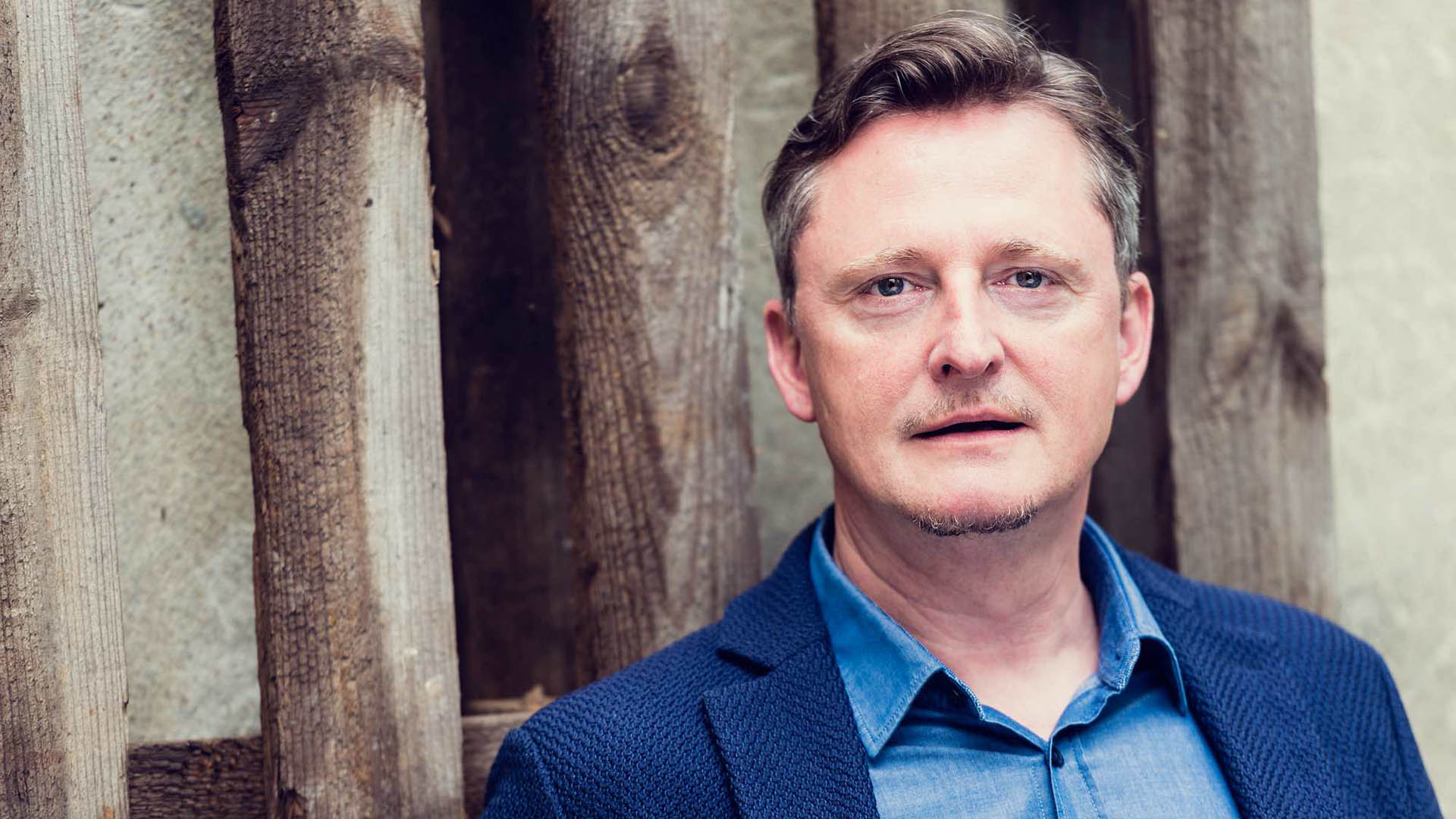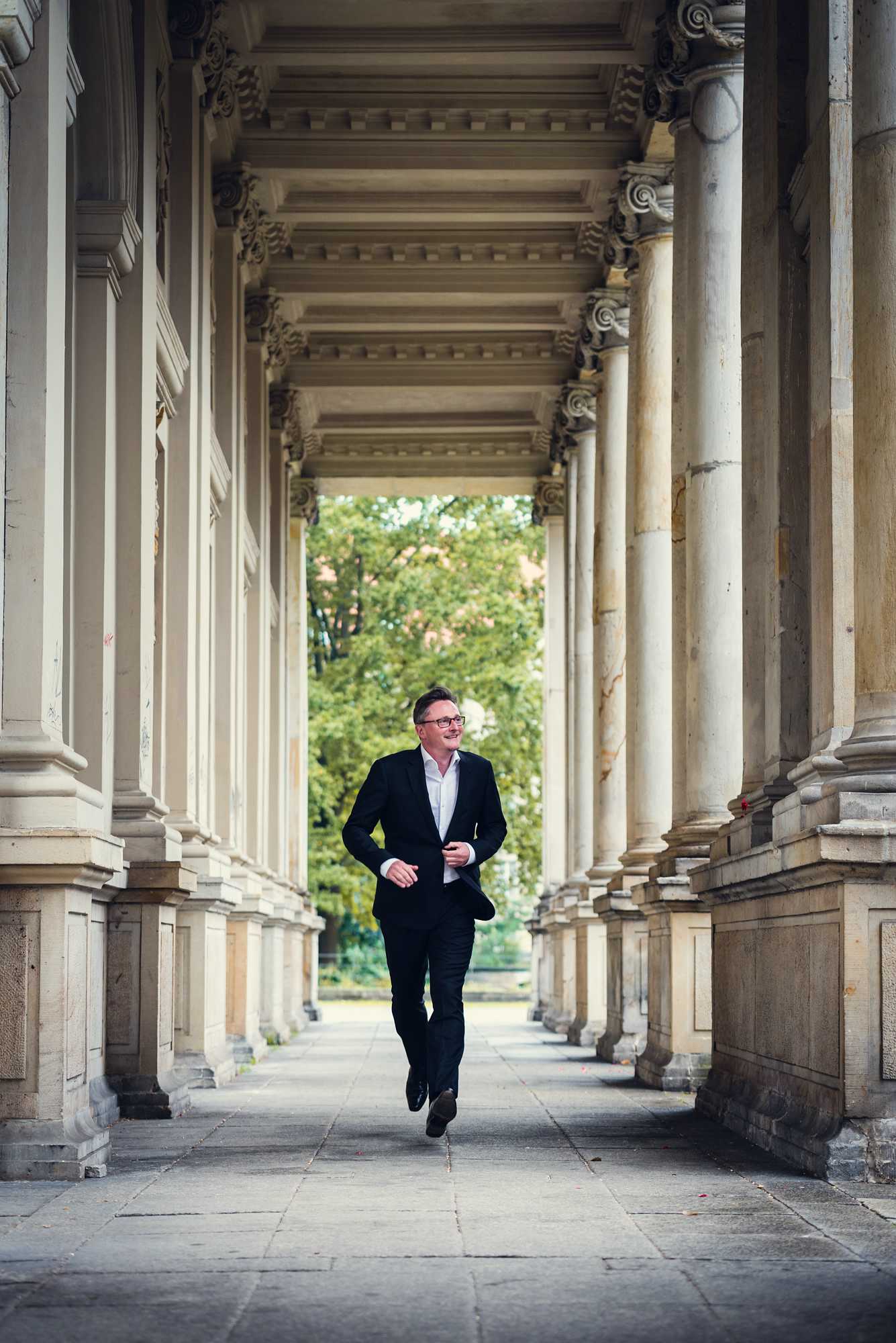 Lothar Odinius gehört zu den gefragtesten Konzert- und Oratoriensängern.
Mit einem Repertoire vom Barock bis in die Gegenwart hat er sich international einen Namen gemacht.
Er ist regelmäßiger Gast bei internationalen Festivals und in allen wichtigen Konzertsälen von Berlin, Wien, Mailand, London bis New York.
Er arbeitet mit Dirigenten wie Ivor Bolton, Adam Fischer, Emmanuelle Haïm, Nikolaus Harnoncourt, Thomas Hengelbrock, Philippe Herreweghe, Andrew Manze, Sir Neville Marriner, Marc Minkowski, Kirill Petrenko, Hans-Christoph Rademann, Helmuth Rilling, András Schiff, Peter Schreier, Andreas Spering, Christian Thielemann und Franz Welser-Möst zusammen.
Gleichermaßen ist er auf der Opernbühne zuhause und war bereits an den renommiertesten Häusern wie dem Opernhaus Zürich, dem Royal Opera House Covent Garden, der Opéra National de Paris, in Schwetzingen, in Glyndebourne und den Bayreuther Festspielen zu Gast.
Schwerpunkt seines Repertoires bilden dabei alle großen Mozart-Rollen, vom lyrischen Tamino bis zum dramatischeren Idomeneo.
Einige Höhepunkte der Spielzeit 2016/17 waren Herzog Guido von Urbino/Eine Nacht in Venedig an der Opéra de Lyon, Monteverdis Il ritorno d'Ulisse in patria/Giove u. Anfinomo unter Emmanuelle Haïm am Théâtre des Champs-Elysées, Froh/Das Rheingold unter Thomas Hengelbrock und mit der NDR Elbphilharmonie in Hamburg, Dortmund und Baden-Baden, Bachs Johannes Passion in Paris ebenfalls unter Thomas Hengelbrock, Haydns Schöpfung/Uriel unter Sir Roger Norrington in Kiel,  Schuberts Winterreise in der kammermusikalischen Fassung in Lissabon, Werke von Telemann und Händel in der Dresdner Semperoper, Mahlers Das klagende Lied in Madrid sowie zuletzt Mozarts c-moll Messe unter Bernard Labadie am Wiener Konzerthaus.
Auch in der Spielzeit 2017/18 ist Lothar Odinius auf der Opern- und der Konzertbühne zu erleben.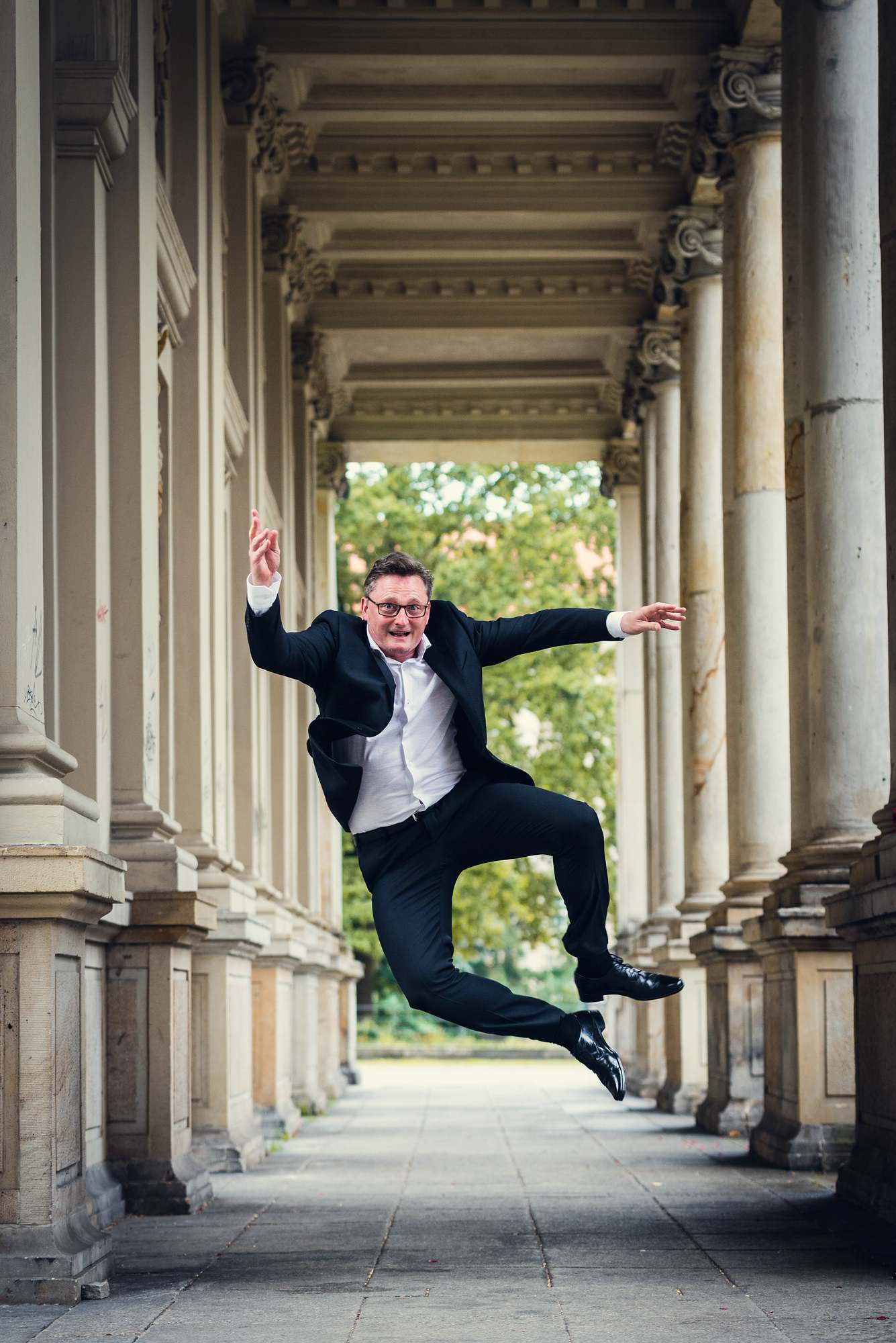 Auf dem Plan stehen u.a. Beethovens Missa Solemnis unter Steven Sloane im Rahmen der Ruhrtriennale, seine Rückkehr an die Elbphilharmonie mit Mozarts Requiem und mit Chefdirigent Thomas Hengelbrock am Pult, Haydns Schöpfung ebenfalls mit Thomas Hengelbrock und dem Balthasar-Neumann-Chor in Dortmund, Luxemburg, Baden-Baden, Hannover und Düsseldorf sowie im Opernbereich Herzog Guido von Urbino/Eine Nacht in Venedig in der Inszenierung von Peter Langdal in Graz und Muscat und Tito/La clemenza di Tito in Gent und Antwerpen.
Am Staatstheater Kassel wird er in der Saison 2018/19 sein Debüt als Loge in Wagners Rheingold geben.
Zu Fragen und weiterführenden Angaben zum Lebenslauf und Informationen über den Künstler steht Ihnen das
Artist Management Boris Orlob
gerne zu Verfügung.
Lothar Odinius studierte Gesang bei Anke Eggers in Berlin. In Meisterkursen bei Ingrid Bjoner, Alfredo Kraus und mehrfach bei Dietrich Fischer-Dieskau erhielt er weitere Anregungen für seine Arbeit.
Zurzeit wird er gesanglich von Neil Semer betreut.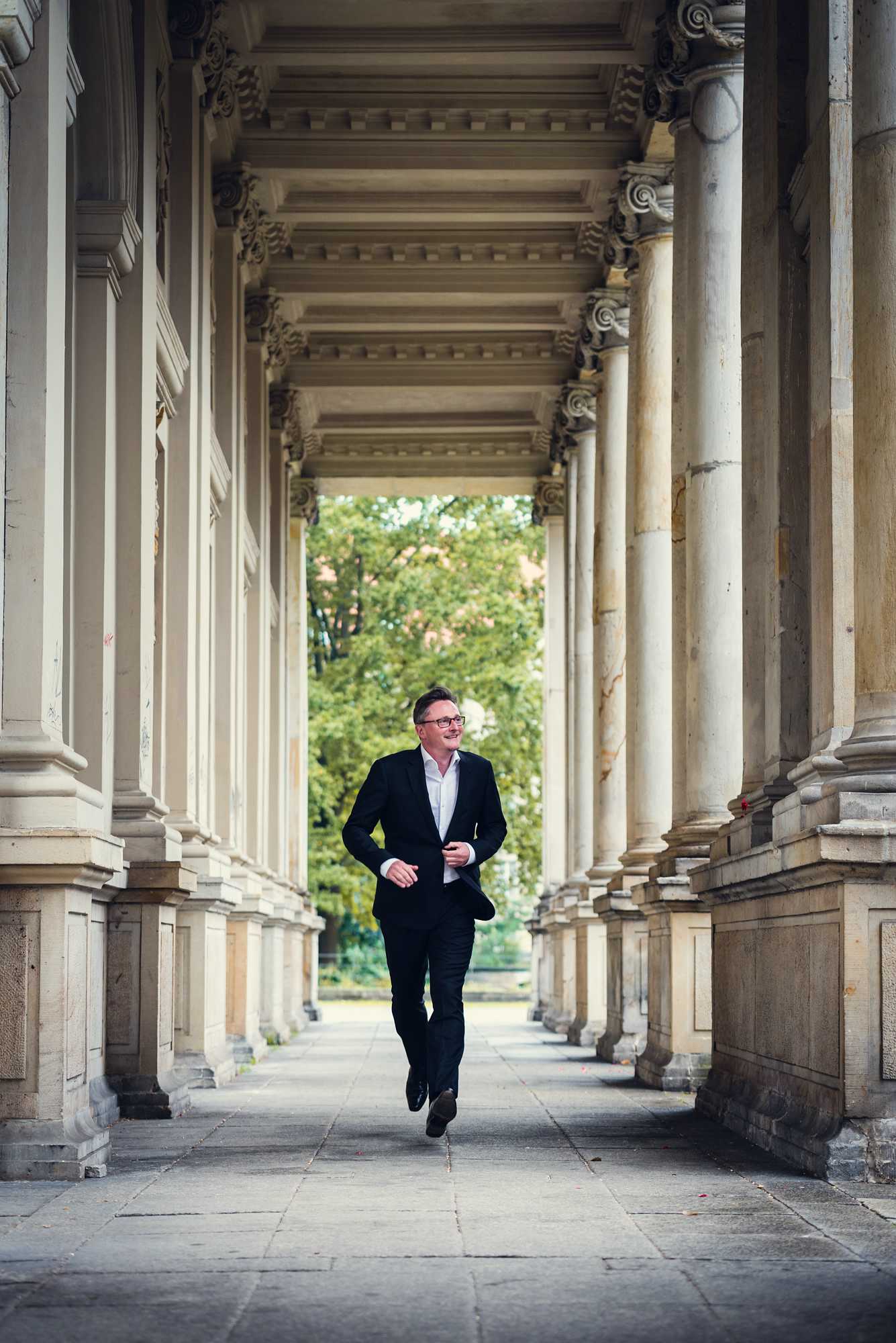 Vom Berliner Tagesspiegel als " erstklassiger Sänger und Mime " tituliert, debütierte er im Herbst 2008 in Glyndebourne als Tamino / Die Zauberflöte , und war zuvor als Lucio Silla / Lucio Sillabei den Mannheimer Mozartwochen und als Tiberino / Niobe bei den Schwetzinger Festspielen zu erleben. In den letzten Jahren interpretierte er die bedeutenden Partien seines Faches wie Titus / La Clemenza di Tito und Don Ottavio / Don Giovanni in Potsdam, Ferrando / Cosi fan tutte in Salzburg und Wiesbaden, Arbace / Idomeneo in Mannheim und Tamino in Bonn. Bei den Haydn Festspielen Eisenstadt war er unter Adam Fischer in der Oper La vera costanza zu hören, am Opernhaus Zürich begeisterte er in der Titelpartie von Schuberts Alfonso und Estrella unter der Leitung von Nikolaus Harnoncourt, darüber hinaus trat er in Kopenhagen (K. Weill: Lindberghflug ), Zürich (I. Strawinsky: Pulcinella ) und bei den Schwetzinger Festspielen (G. Benda: Il Buon Marito ) auf. Von 1995 bis 1997 war er als lyrischer Tenor am Staatstheater Braunschweig engagiert.
Besondere Aufmerksamkeit widmet Lothar Odinius dem Konzertgesang. Als Evangelist der Oratorien von Bach, als Interpret mit einem Repertoire vom Barock bis in die Gegenwart hat sich der Tenor international einen Namen gemacht. Engagements der jüngeren Vergangenheit führten ihn u.a. zum Oregon Bach Festival, auf Tourneen durch Italien mit Bachs Johannespassion , nach Frankreich und Spanien mit Emmanuelle Haim und mit der Academy of St. Martin in the Fields unter der Leitung von Sir Neville Marriner (Mozart: Requiem ) durch Deutschland. Er sang als Evangelist u.a. in Toronto, Madrid und Budapest und trat beim Rheingau Musik Festival und beim Europäischen Musikfest Stuttgart auf. Liederabende gab er in Herrenchiemsee, Bonn, Basel und Vaterstetten.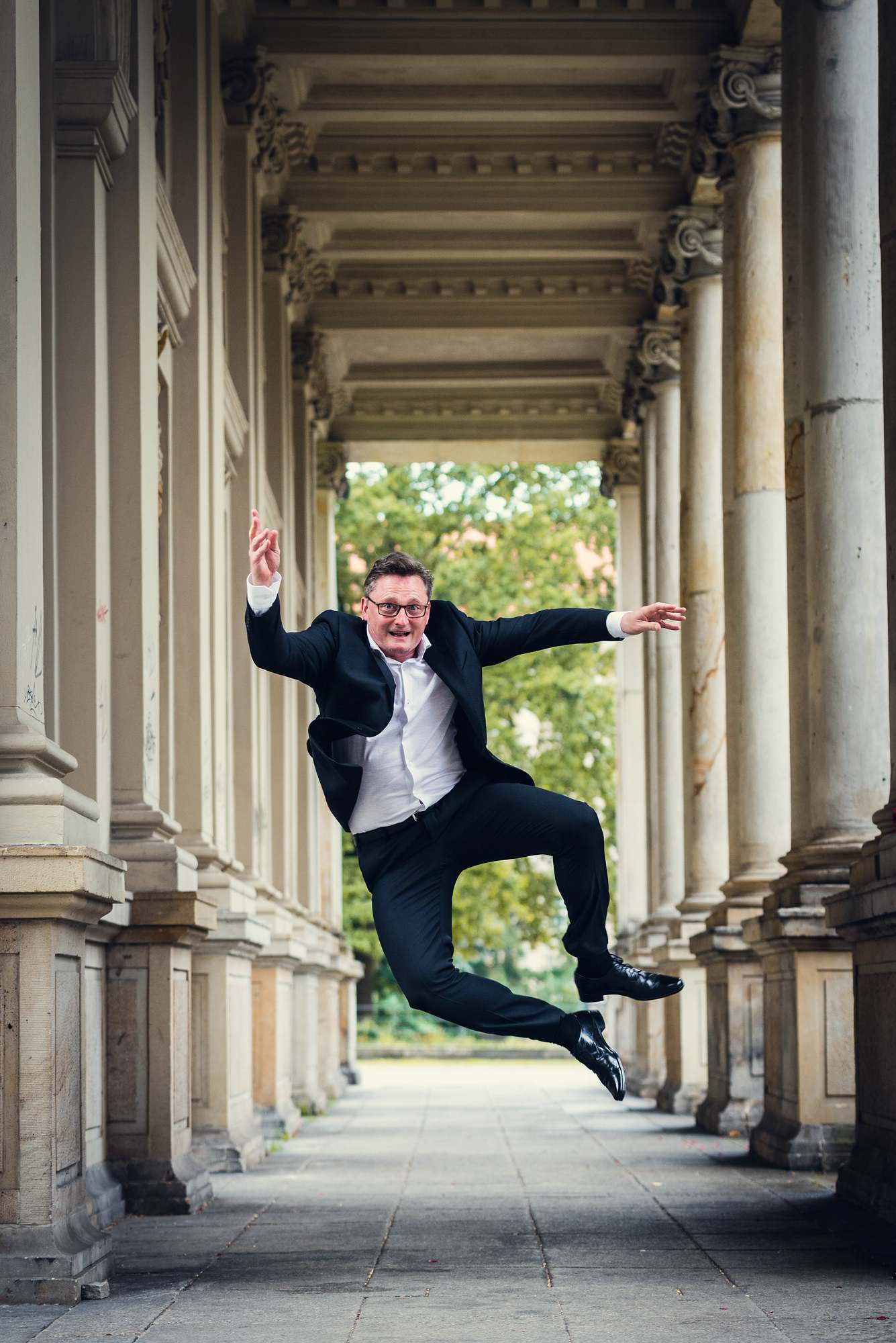 Eine enge Zusammenarbeit verbindet den Sänger mit Dirigenten wie Thomas Hengelbrock, Adam Fischer, András Schiff und Helmuth Rilling.
Seine Tätigkeit ist auf zahlreichen CD-Einspielungen dokumentiert, darunter: F. Schmidt: Das Buch mit sieben Siegeln / Welser-Möst; A. Zemlinksy: Der Traumgörge / Conlon, N. Jommelli: Vologeso / Bernius; J.S. Bach: BWV 201 / Rilling; J. Haydn: Die Schöpfung / zu Guttenberg; F. Lehár: Der Sterngucker / Goritzki; W.A. Mozart: Lucio Silla / Fischer.
(2018)
Zu Fragen und weiterführenden Angaben zum Lebenslauf und Informationen über den Künstler steht Ihnen das Artist Management Boris Orlob gerne zu Verfügung.